On Sunday, March 4, at 4 p.m., Forty Acres at the Five Oaks clubhouse is honored to welcome Mollie O'Brien and Rich Moore back to our stage!
Grammy Award winner Mollie O'Brien became known to the rest of the world as a singer's singer in 1988 when she and her brother Tim released the first of three critically-acclaimed albums for Sugar Hill Records and has recorded five equally well-received solo albums.
Rich Moore is a powerhouse guitar player who can keep up with O'Brien's musical twists and turns from blues to traditional folk, jazz to rock and roll, and is known to produce some of the funniest onstage running commentary. Rich has toured and performed with a variety of artists including Pete Wernick (Hot Rize).
Mollie has long been known as a singer who stretches musical boundaries, and audiences love her fluid ability to make herself at home in any genre while never sacrificing the essence of the song she tackles. She is a singer at the very top of her game who's not afraid to take risks both vocally and in the material she chooses.
Together, for more than 30 years, Mollie O'Brien and Rich Moore have mined the vast range of American Roots music. They are geniuses at the art of interpretation in the way that great singers, since the beginning of popular American music, have made the songs of their era their own.
You can read more at www.mollieobrien.com and you can hear a sampling of their amazing artistry here.
Doors open at 3:30 p.m. and show starts at 4. Tickets are $20 advance through the Brown Paper Ticket link below, or $25 at the door, if available.
We look forward to seeing you there!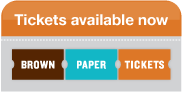 Sunday, April 8

Five Oaks Clubhouse

4pm

Tickets:
$15/advance or $20/door

On Sunday, April 8, at 4 p.m., Forty Acres at the Five Oaks clubhouse is very pleased to present an exciting, talented band, The ROAMies.

The ROAMies are a refreshing listening experience and an adventure for your soul. This fun duo/band's music is a playful marriage of Alexa James' hooky melodies, upbeat lyrics and unique vocals with Rory Partin's soulful voice and heartfelt lyrics fused into a one of a kind sound. After touring together, fans continually asked them to combine their sound into one. Honoring that request, The ROAMies was formed. Deeply rooted by their passion for travel, adventure and people, they're a duo that you will definitely want to "follow," "like," and "subscribe" to as they ROAM around the world.

Alexa James has recorded several professional studio albums, has had a #1 song and five other Top 10 songs. She was named Hot Adult Contemporary Artist of the Year with the L.A. Music Awards. Rory Partin has also garnered a #1 radio single and has performed in over 30 countries. His soulful vocals and piano-based grooves leave you wanting more! They recently won the award for Best Theme Song in a Comedy at the LA WEBFEST and Best Soundtrack at the Maverick Movie Awards. Once you see this duo live, you will know this is just the beginning of an enjoyable adventure.

Catch some of their playful, soulful sounds here.

Advance tickets are $15, $20 at the door, if available. You can reserve yours by clicking on the handy Brown Paper Ticket link below.

We hope to see you there!